Let Us Find the Right Contacts For Your Eyes Today
Every set of eyes is unique, so there is no one-size-fits-all solution when it comes to contact lenses.
That is why we recommend that all patients who currently wear contact lenses or are considering switching to contact lenses undergo both a comprehensive eye exam and a contact lens exam. This lets us ensure that you are wearing the right type of contact lens for your eyes, and lets us determine if you might better benefit from specialty contacts.
Improperly fitted contact lenses can be more than just uncomfortable: They can also compromise the clarity of your vision and cause corneal damage.
Let the experienced team at Rx Eye find the right contact lenses to suit your needs. Book your next appointment today.
Finding the Right Contacts for You
Finding the right contact lens brand and style for you and your lifestyle is a multi-step process.
Before we can determine which style and brand of contact lens is best for you, we will need to examine your eyes. During your exam, we will ensure your medical history is accurate and up to date, as well as address any questions or concerns you may have.
Next, we will examine your eyes for any conditions that may prevent you from wearing contact lenses and determine if you would better benefit from specialty contact lenses. We will also determine your contact lens prescription, which is different than your eyeglasses prescription.
Contact lenses come in a wide variety of sizes, styles, and shapes. Finding the right match for you is essential because it ensures that your eyes stay healthy and comfortable and that your vision will be clear and stable.
To help us get accurate measurements, we use a variety of instruments and tests including corneal topography, Wavefront, and anterior segment optical coherence tomography.
Once we have determined which style and brand of contact lenses will work best for your eyes, we will send you home with a trial pair. The trial phase allows you to ensure that the contacts we have provided you with give you clear vision, are comfortable, and are well suited to your vision and lifestyle needs.
Once you have had a chance to test out your trial pair of contact lenses, we will meet with you again to ensure that your eyes are adapting well and that you are satisfied. If you are satisfied, then we will provide you with a copy of your contact lens prescription and order you a supply of contact lenses.
However, if your trial pair of contact lenses are not quite right (they are uncomfortable, they do not provide you with clear vision, or they are not working as they should) we will adjust accordingly and try other brands, styles, and powers until we find the right pair for you.
A Variety of Brands to Suit Your Needs
Eye Rx offers a wide selection of contact lens brands and styles to suit your needs.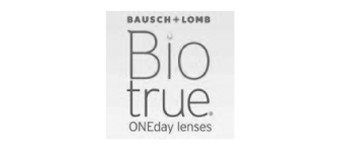 Bio True One Day
Biotrue ONEday lenses are designed to work like your eyes, for comfortable vision throughout the day. This revolutionary new lens material, inspired by the biology of the eye: Matches the moisture level of the natural eye; Mimics one of your own tear's barriers to dehydration, with a wetting agent enriched at surface of lens.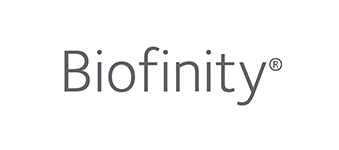 Biofinity
Unlike many other silicone hydrogel lenses, Biofinity contact lenses incorporate a naturally wettable material that maintains a hydrophilic (water loving) property throughout the lens.  This means no surface treatments, additives, coatings or wetting agents are needed.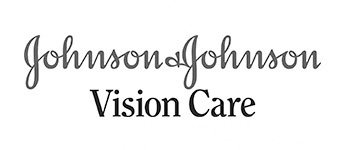 Johnson & Johnson
As a primary resource to optometrists and eye care professionals, Johnson & Johnson aims to make the world a better place by providing health solutions for everyone. Explore well-known trusted products with a brand responsible to improving daily lives.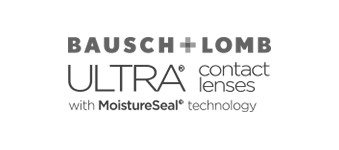 Ultra
Suited for people that spend long hours in front of computers. Moisture Seal technology helps to prevent dry lenses while giving users end of day comfort. Patients agree that Ultra lenses provide superior quality and vision.
4600 North Park Ave, Plaza North

Chevy Chase,

MD

20815
Monday

8:00 AM - 5:00 PM

Tuesday

8:00 AM - 5:00 PM

Wednesday

8:00 AM - 5:00 PM

Thursday

8:00 AM - 5:00 PM

Friday

8:00 AM - 5:00 PM

Saturday

Closed

Sunday

Closed
Book Appointment
1629 K St NW #502

Washington,

DC

20006
Monday

8:00 AM - 5:00 PM

Tuesday

8:00 AM - 5:00 PM

Wednesday

8:00 AM - 5:00 PM

Thursday

8:00 AM - 5:00 PM

Friday

8:00 AM - 5:00 PM

Saturday

Closed

Sunday

Closed
Book Appointment
Eye Rx Chevy Chase
Address

4600 North Park Ave, Plaza North

Chevy Chase,

MD

20815
Monday

8:00 AM - 5:00 PM

Tuesday

8:00 AM - 5:00 PM

Wednesday

8:00 AM - 5:00 PM

Thursday

8:00 AM - 5:00 PM

Friday

8:00 AM - 5:00 PM

Saturday

Closed

Sunday

Closed
Book Appointment
Eye Rx Washington DC
Address

1629 K St NW #502

Washington,

DC

20006
Monday

8:00 AM - 5:00 PM

Tuesday

8:00 AM - 5:00 PM

Wednesday

8:00 AM - 5:00 PM

Thursday

8:00 AM - 5:00 PM

Friday

8:00 AM - 5:00 PM

Saturday

Closed

Sunday

Closed
Book Appointment